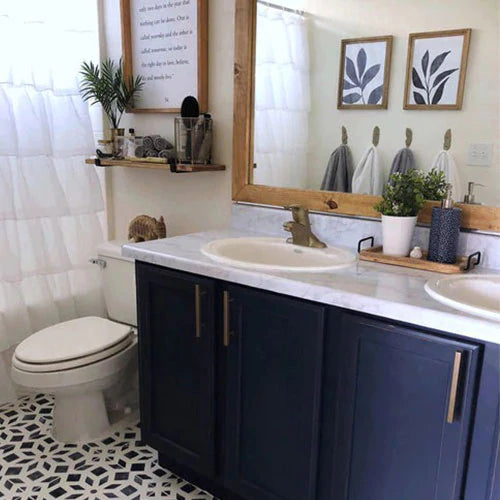 100% All-Natural Ingredients
BB Frösch Paint Transformer contains a unique blend of all-natural minerals that have been specially processed without unnecessary or harmful ingredients.
Many DIY chalk and mineral paint "recipes" call for products like unsanded grout, plaster of paris or other similar compounds that contain harmful ingredients not intended for painting applications. Such ingredients are often not only toxic, they are unpredictable and do not produce the same smooth, creamy, bonding, distressing properties as true chalk paint.
For eco-friendly painting, mix BB Frösch Paint Transformer with no-VOC paint.
Distress Easily & Beautifully
When you've mixed BB Frösch into your paint, a damp cloth can be used for "wet" distressing on paint that hasn't been sealed yet
Use 220-400 grit sandpaper after painting to lightly (or heavily, if that's the look you're after!) distress edges, corners, and other areas that receive typical wear and tear
Use a fine grit sandpaper (400+) to smooth painted areas without distressing